Welcome to our dedicated
GlobalLink technology website!
If you would like to return to our main site
use your browser's
back button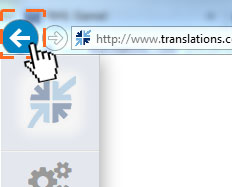 or follow the link found
at the top of our sidebar menu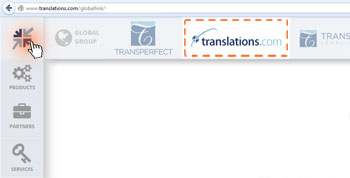 Continue

Modules
GlobalLink is a modular, flexible system of individual tools that all work equally well as standalone components or as an integrated system. Think your needs might change? Add or remove modules any time you want. GlobalLink is future-proof.
The world's friendliest multilingual content management system
TM Server
Translation Memory Server
Never translate the same content twice.
GlobalLink TM Server brings industry-leading, robust, reliable, and scalable translation memory technology to the localization process, improving quality and increasing content leveraging.
As a flexible solution, TM Server allows translation memories to be shared in real-time both across your organization and with partners and vendors outside the firewall.


Key Advantages
SERVER-BASED TM
Share content with approved resources in real time and dramatically improve reuse of approved translations

BUILT FOR THE ENTERPRISE
Accommodate hundreds of users and millions of TM assets simultaneously

CONTROL YOUR CONTENT
Get instant analysis on TM use before submitting to vendors

VENDOR-NEUTRAL
Maximize process flexibility and work with any internal or external translation resource

SECURE ACCESS
Meets strict IT security standards for web access to proprietary content

RAPID SEARCH
Quickly access results with the fastest search times in the industry
TransStudio
Maximize efficiencies and reduce your translation costs.
GlobalLink TransStudio is a java-based translation and editing tool designed to improve the way in which translators work. Operating as either a standalone desktop application or in conjunction with other products in Translations.com's GlobalLink suite, TransStudio provides an intuitive collaborative environment where Translation Memory (TM) files can be accessed quickly and efficiently, allowing translators to deliver higher quality in-language content with greater consistency and efficiency, while reducing overall costs.


Key Advantages
SERVER-BASED TM
Share content with approved resources in real time and dramatically improve reuse of approved translations

INTUITIVE INTERFACE
Users can map shortcuts and keystrokes, resulting in rapid user adoption

TM COMPATIBILITY
Simple integration with legacy TM systems

FORMAT FLEXIBILITY
Industry-leading portfolio of supported formats, and parsing to create your own

POWER VALIDATION
Linguist validation tools such as real-time glossary validation by TransCheck™

FLEXIBLE DEPLOYMENT OPTIONS
Work on your desktop or in a browser with zero compromises in functionality

CROSS-PLATFORM FUNCTIONALITY
Only TM product that can run natively in Windows, Mac, or Linux environments
OneLink
Launch your website in new markets in as little as 30 days.
GlobalLink OneLink technology completely changes the traditional model for launching multilingual websites. With OneLink, it is no longer necessary to supply a website translation vendor with source files, provide access to your internal systems, or manage multiple versions of a web site.
The revolutionary OneLink application handles the entire web localization process automatically, with no project management and minimal IT dependencies on the client side.

Key Advantages
PROXY-BASED SOLUTION
Works with any website, regardless of back-end architecture

BEST-IN-CLASS SECURITY
The world's first and only PCI certified website localization platform

AUTOMATED CHANGE DETECTION
Updates to source site automatically routed into translation workflow

CERTIFIED LINGUISTS
Translation provided by subject-matter experts

INTEGRATED REVIEW PLATFORM
Preview and approve translations in context before they go live

FLEXIBLE DEPLOYMENT OPTIONS
99.99% uptime via secure facilities or on-premise deployment

TM INTEGRATION
Reduce translation costs by reusing approved content

TURNKEY SOLUTION
Includes translation, site testing, and 24/7 support
Translation & Review Portal
Make your content review process simpler, faster, and more efficient.
GlobalLink Translation & Review Portal allows users to control the entire translation and review lifecycle across all internal departments as well as partners and vendors outside the organization.
The Translation & Review Portal enables organizations to easily capture all translations, revisions, and comments in a central platform, dramatically reducing turnaround times. Project teams can manage assignments and timelines for all facets of the translation review process.


Key Advantages
OPTIMIZE THE REVIEW PROCESS
Filter segments, glossaries, and files in real time

TM INTEGRATION
Lock approved segments and filter by TM statistics to reduce reviewer effort

SIMPLE PROJECT MANAGEMENT
Track comments, edits, and deadlines with customized reporting options

IN-CONTEXT PREVIEW
Reduce DTP costs by viewing translations in-context for select file types

FLEXIBLE DEPLOYMENT MODELS
Install on-premise or in the cloud without sacrificing any functionality

EDIT ONCE, REUSE FOREVER
Automatically capture reviewer edits back into TM for future reuse
Term Manager
Keep your content consistent and on-brand, in any language.
GlobalLink Term Manager improves the way organizations manage and control highly branded, technical, or industry-specific terminology by streamlining the process of glossary creation, translation, approval, and sharing.
Term Manager allows distributed teams to work together on terminology management more efficiently. Through Term Manager, project teams, translators, and vendors around the world can collaborate on, create, and maintain a centralized glossary of approved terminology.


Key Advantages
ENTERPRISE-WIDE DEPLOYMENT
Share glossaries of terminology across the entire organization

AUDITABLE REVIEW PROCESS
Reduce liability in highly regulated industries

AUTOMATIC VALIDATION
Real-time glossary adherence checks and reports

SEAMLESS INTEGRATION
Quickly import or export terms for use with third-party tools

IT-FRIENDLY
Install on-premise or deploy in the cloud without sacrificing any functionality

VENDOR-NEUTRAL PLATFORM
Share terminology with internal teams or external vendors in real time
Portal
Centralize your translation management in an easy-to-use platform.
Our powerful, scalable, and fully customizable GlobalLink Portal solution provides clients with a simple tool to effectively manage the translation process without the need for additional project management resources or IT dependencies.
GlobalLink Portal automates everything from project creation to delivery. With GlobalLink Portal, it is easy to create, submit, track, approve, review, download, and archive translation projects. In addition, the Portal provides project manages with a platform to efficiently manage schedules, track efforts across projects, and give executive decision makers sophisticated, customizable dashboards.


Key Advantages
INTUITIVE USER INTERFACE
Designed specifically to help non-technical users be more productive

WEB-BASED PROJECT GATEWAY
View all project activity in real time via a unified dashboard

REDUCE EMAIL CLUTTER
Submit, track, and receive projects in one interface

CENTRALIZED STORAGE
Archive and access previous projects at any time

PROJECT STATUS UPDATES
Receive real-time notifications throughout translation lifecycle

IT-FRIENDLY
Cloud-based platform can be deployed quickly with no impact on IT resources
Project Director
Automate the management of localization processes and resources.
GlobalLink Project Director streamlines the entire process of managing complex localization requirements for both online and offline content.
Project Director provides powerful business process automation, flexible integration capabilities, translation vendor management and project workflow capabilities in an intuitive, web-based platform. As the flagship application of the GlobalLink Localization Suite, Project Director can be easily configured to meet any enterprise translation requirements.


Key Advantages
SEAMLESS DATABASE INTEGRATION
Use GlobalLink Connect with any CMS, PIM, CCMS, or e-commerce platform

VENDOR-NEUTRAL PLATFORM
Allow access to any vendor or internal translator for maximum resource flexibility

WORK WITH ANY FILE FORMAT
Next-generation parsing engines extract content and prepare it for translation

CONFIGURABLE WORKFLOW
Streamline your translation process through automation of manual tasks

TRANSLATION MEMORY INTEGRATION
Maintain brand consistency and save on repeat translations

ENTERPRISE REPORTING
View virtually any set of data points in real time to gauge translation efciency

UNIFIED DASHBOARD
Track all projects in real time across the enterprise so you never miss a deadline

FLEXIBLE DEPLOYMENT MODELS
Install on-premise or deploy in the cloud without sacrificing functionality
Any system. Any requirement. Any language.
We Know How