The GlobalLink Product Suite
Translation Management. Simplified.
Translations.com is proud to announce GlobalLink® 4.0, a quantum leap forward in usability and functionality for localization management software.
GlobalLink provides an intuitive platform to streamline every facet of the localization process. The suite is comprised of modular applications that can function independently or as part of an integrated end-to-end solution.
Our commitment to our clients has driven the quest to continually improve each step of the localization workflow, making GlobalLink the ultimate solution for documentation, software, and web content requirements.
---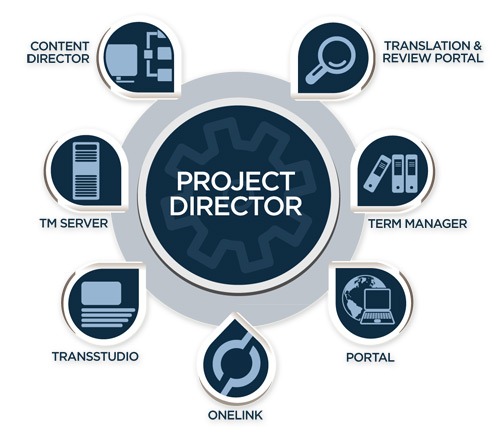 Key Benefits & Features of the GlobalLink Product Suite
Key Benefits
Accelerate your time-to-market
Significantly reduce your localization spend
Improve quality and consistency of your global content
Enhance the control and security of your content
Key Features
Minimal infrastructure and training investment
Leverage your existing CMS or database workflows
Eliminate over 90% of manual tasks associated with localization
Automate pre-localization tasks such as change detection and notification
Allow for real-time kickoff of the localization process
Eliminate business-user dependency on IT departments, specifically DBAs
Faster delivery, publishing, and synchronization of global content
Improve the speed and quality of new content localization
Eliminate opportunities for introducing errors into the content localization lifecycle
Enhance security by eliminating the need for translators to directly interact with the CMS
Content identification
Change detection
File submission
Email notification
Real-time tracking and reporting
Provides visibility to the status of content as it proceeds through the localization process
Speeds the tracking of all files requiring localization
Centralized content view