GlobalLink® TM Server (Translation Memory Server)
GlobalLink TM Server brings industry-leading, robust, reliable, and scalable translation memory technology to the localization process, improving quality and increasing content leveraging.
As a flexible solution, TM Server allows translation memories to be shared in real-time both across your organization and with partners and vendors outside the firewall.
---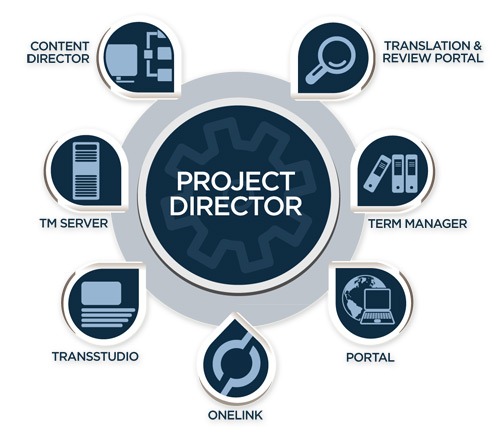 Key Advantages of TM Server
Increased Productivity – Optimize translation leveraging throughout your organization.
Simplified Management – Centralize all your translation memory assets in one simple environment.
Improved Consistency – Ensure the highest level of consistency across all your translated content through a unified translation repository.
Project-Specific TMs – Create project-specific memories and define user privileges for accessing, updating, and editing the enterprise-wide translation memory.
Accelerate Time-to-Market – Reduce translatable word counts, significantly shortening review cycles and overall turnaround times.
High-Performance Design – With real-time connectivity that can accommodate hundreds of simultaneous users and millions of words of language assets, GlobalLink TM Server offers a powerful tool to help your company leverage translated content as quickly and efficiently as possible.