GlobalLink® TransStudio
GlobalLink TransStudio is a java-based translation and editing tool designed to improve the way in which translators work. Operating as either a standalone desktop application or in conjunction with other products in Translations.com's GlobalLink suite, TransStudio provides an intuitive collaborative environment where Translation Memory (TM) files can be accessed quickly and efficiently, allowing translators to deliver higher quality in-language content with greater consistency and efficiency, while reducing overall costs.
---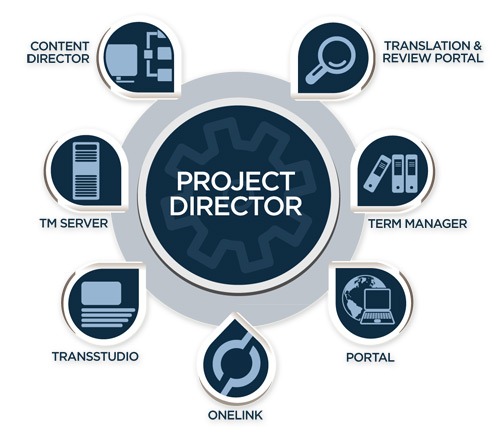 Key Advantages of TransStudio
Intuitive Interface - TransStudio requires minimal training and can be installed in minutes—users can even map shortcuts and keystrokes from other TM tools, resulting in rapid user adoption.
TM Compatibility - Next-generation technology allows for simple integration of legacy TMs from systems such as SDL TRADOS, WordFast, Deja Vu, or any other TMX-compliant format.
Modular Design - Operates either as a standalone application or as an integrated component of the powerful GlobalLink Localization Suite.
Format Flexibility - Support for virtually any file format, including MS Office, HTML, XML, Adobe InDesign, Adobe FrameMaker, JSP, and RC.
Collaborative Environment - Users can interact with GlobalLink TM Server and share translation memory assets in real time.
Automated Editing - Multilingual spell check and terminology recognition improve the speed and accuracy in the review process; TransCheck QA automatically validates segment integrity.
Administrative Security - Managers can assign specific rights and privileges to individual translators or linguistic teams.
Cross-Platform Functionality - GlobalLink TransStudio is the only TM product that can run natively in Windows, Mac, or Linux environments, giving users the highest level of flexibility.