Welcome to our dedicated
GlobalLink technology website!
If you would like to return to our main site
use your browser's
back button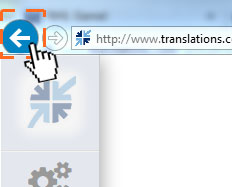 or follow the link found
at the top of our sidebar menu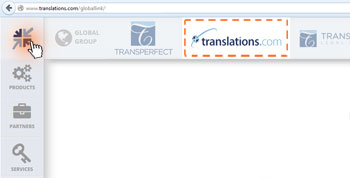 Continue
The world's friendliest integration tool for multilingual content
Find a Partner
PartnerLink partners get early access to GlobalLink releases, access to connector code and documentation, and also have the opportunity to build with Translations.com compelling accelerators that help our shared customers go live faster and with less investment than typically required.
If you don't see a specific partner you are looking for, please email PartnerLink@translations.com. To learn more about partner levels, partner types, and our certification program, please click the button below.
PartnerLink includes both software providers and system integrators:
Premier
Having been involved with multiple deployments of GlobalLink across the globe, Premier partners have the most experience with GlobalLink. When seeking a partner that works with GlobalLink, you won't find one with more experience than a Premier partner.
Strategic
Strategic partners have more regionalized experience with GlobalLink than Premier partners. While still very important to our customers, these partners have less experience with the platform than Premier partners.
Community
Partners new to GlobalLink join the partner program at the Community level. These partners often build their own integrations or contract with a System Integrator to build a connector into GlobalLink.
Certification
Community-level partners develop their own integration into GlobalLink. The enterprise customers who use GlobalLink have complex needs around localization beyond simply getting copy translated. Certified integrations meet the high level of quality standards that GlobalLink customers expect.
Adherence to localization best practices
Content submission batching support
Data security and encryption
Content exchange, cancellation, and re-delivery
Standard submission status tracking
Guide for implementation and use
---
The world's biggest brands trust GlobalLink
We Know How
TM